Florida Imports Will Exceed Your Expectations
On Every Shipment!
Florida Imports is an attentive and dedicated full service customs brokerage company staffed with a qualified team of professionals ready to help you with all your import and export needs. Our competent and knowledgeable staff has years of experience in virtually every facet of the industry. They are well versed in all aspects of tariff classification, value determination and admissibility issues. This combination of knowledge and state of the art automated systems allows us to provide timely and efficient clearance of your cargo. Shipments are expedited through the clearance process utilizing state-of-the art hardware, software programs and electronic interfaces to government agencies that regulate imported merchandise such as:
U.S. Customs & Border Protection (CBP)
FDA (Food & Drug Administration)
USDA (U.S. Department of Agriculture)
FWS (Fish & Wild Life Services)
DOT (Department of Transportation)
EPA (Environmental Protection Agency)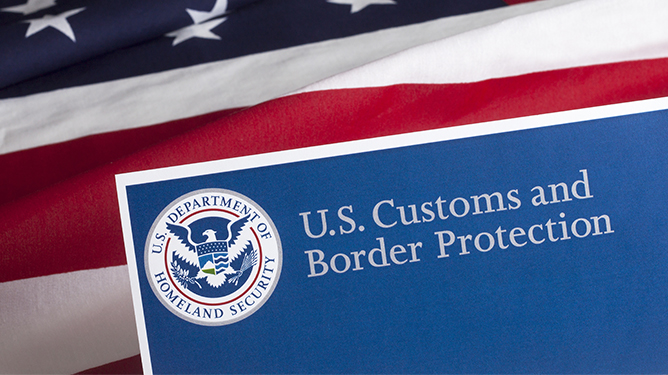 At Florida Imports, we offer the highest quality service in the industry. Our extensive specialized knowledge allows us to provide you with choices that could help you cut costs while ensuring compliance with U.S. Customs laws and regulations. Special trade programs offering duty reduction have specific requirements which, we interpret and relay to you. At Florida Imports, we keep current on this information and update you regarding changes in import issues, regulations and procedures.
At Florida Imports, we work closely with you to provide a customized service program designed to help you accomplish your individual business objectives. Florida Imports combination of quality service and hands-on professional management attracts a diverse spectrum of importers, from multinational corporations to local specialty importers. Our clients include some of the largest importers and distributors of both perishable and non-perishable items. We also clear high value merchandise such as gold, jewelry, precious and semi-precious stones at the airport gate in a highly efficient and competent manner.
Our professional and friendly staff provides a level of service for first time importers, that big bureaucratic companies can't offer. Especially if they are just beginning an import operation and need a great deal of guidance and support. Our staff is available to provide the extra assistance that first time importers need, to be able to execute their first importation in a satisfactory and successful manner. We ensure that they receive the correct information about the import requirements, not only for U.S. Customs, but for other U.S. Government Agencies that might be involved in the clearance of their cargo. Our team of professional respond quickly to make sure that first time importers are well informed about all the necessary steps to clear their shipment through U.S. Customs.
Running a successful business often requires multitasking. For those times when you are faced with too many responsibilities and too little time, Florida Imports is not an alternative, it is your solution.
Florida Imports has built a successful reputation for developing and sustaining strong client relationship through hard work, loyalty, dedication and reliability of service. This recognition has been attained based upon three fundamental principles:
Knowledge and Expertise - We know what we are doing. We work diligently every day to provide the best possible service that each individual customer deserves.
Professionalism, Dedication and Responsibility of Service - We have built a reputation for doing what we say we will do.
A Personal Commitment and Determination to help make our customer's job easier.
As a result, our prestige for excellent service is unmatched in the industry. Allow us to work for you by assisting you with all your customs clearances, import, export and logistic needs.